Workshop on Internet of Things (IoT) Blockchains using
Raspberry Pi virtual machines (VMs)
*Wednesday 8th June 2022*    *11 AM – 2 PM PDT*  
The IoT Workshop will be presented by Dr. Phillip Bradford (University of Connecticut, Stamford, USA).
Those who are interested to participate, MUST register (updated soon) and then review the following videos and documents as preparation before taking the workshop.
The Virtual Environment software download and setup can take at least 2-4 hours depending on your internet connection and expertise!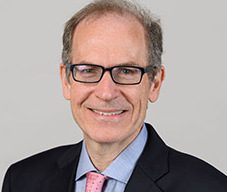 Phillip Bradford
(University of Connecticut, Stamford, USA)
Bio: Dr. Phillip G. Bradford is on the faculty at the University of Connecticut. He is the director of the computer science program at the University of Connecticut in Stamford. 
He is a computer scientist with extensive experience in academia and industry. Phil was a post-doctoral fellow at the Max-Planck-Institut für Informatik, he earned his PhD at Indiana University, an MS form the University of Kansas, and a BA from Rutgers University. He was on the faculty at Rutgers Business School and the University of Alabama's Engineering School. He worked for BlackRock, and Reuters Analytics, founded a startup and worked with a number of early stage firms. He was a Principal Architect for General Electric.  
Phil has a deep belief in bringing real research to practice. This is the root of his entrepreneurial perspective. Phil has a handful of best-in-class results. His Erdős Number is 2. He has given over 70 talks in 10 countries and he is the author or co-author of over 70 articles.
WORKSHOP INSTRUCTIONS:
READ THIS FIRST  – Workshop Goals and Background HERE  and HERE.
Introduction-PREP for Workshop
Introduction-SLIDES
PRE-WORKSHOP – 
PART 1 (MacOS)
Part 1 MacOS Approx Storage + Time
Part 1 MacOS Install BREW
Part 1 MacOS QEMU Install-SLIDES
Part 1 MacOS QEMU


PART 2 (MacOS)
Part 2 MacOS RPi Download Install VIDEO 
Part 2 MacOS RPi image-SLIDES
Part 2 MacOS RPi Image
Part 2 MacOS Commands
PRE-WORKSHOP – Windows 
PART 1 (Windows)
Part 1 Windows Install QEMU
Part 1 Windows Approx Storage + Time copy
Part 1 Windows QEMU Install-SLIDES
PART 2 (Windows)
Part 2 WINDOWS Commands
Part 2 Windows Install GIT
Part 2 Windows RPi image-SLIDES
Part 2 Windows RPi Image
Part 2 GIt Windows 2.mp4 
Part 2 Windows RPi Download Install
PART 3 Workshop
Deck 0 OUTLINE-Blockchains
Deck 2 RSA-Example-Blockchains
Deck 3 -Intro-Virtual-Blockchains
Deck 4-Blockchain-basics -Blockchains
Deck 5 Two-virtual-Blockchains-Blockchains
Deck 6 IoT-Economics-of-Blockchains
Deck 9- Netoworking-Blockchains
WORKSHOP REGISTRATION:
Category Registration fees:
IEEE Student and IEEE Life Member $50
IEEE Non Member $150
IEEE Member $100
All fees are in US Dollars and include all applicable taxes.
## The first 50 IEEE Student Members that register will be able to do so at NO CHARGE as an IEEE Student Member benefit provided by a grant from IEEE Region-1 and the SMART Society, USA. ##
To register for the workshop click

REGISTER HERE